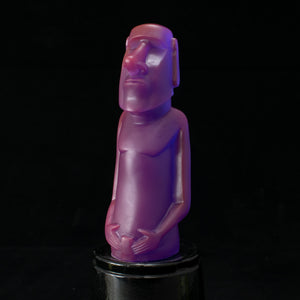 A Mini Moai figure to take with you wherever you go! This hand sculpted figure is enhanced with bright colors and pigments, and then hand cast under high pressure to ensure clarity.

Size: 4 inches tall
While there is always a slight witness line from molding this figure ended up with a slightly larger seam than normal on the back. You can't see it from the front but it's discounted for that.
*Photography base shown, no base is included.